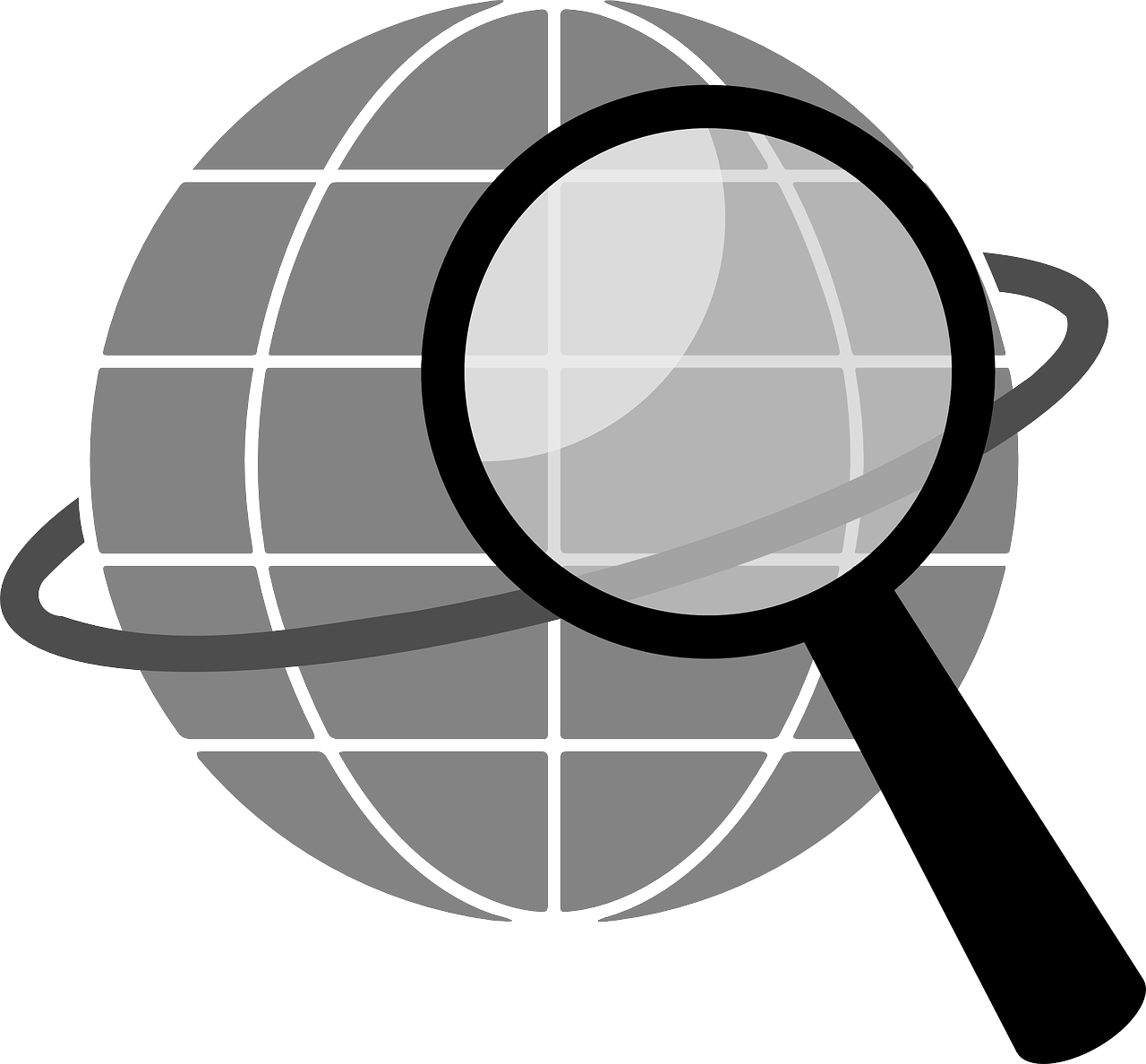 We understand your prior art need
May it be the 'broadest reasonable interpretation' or is the 'strictest single reference', we do it efficiently right
It is safer to confront an informed difficulty than moving ahead with indefinite simplicity.
The rapid growth of technological innovations in the last decade has given rise to enormous IP activity. While on one hand, the increased IP protection has encouraged the inventors to generate novel ideas, on the other, the miniature improvements in the existing technologies has led the normally straightforward IP protection to the corridor of fierce legal battles.
In light of the densely populated IP and non-IP arts emerged today, it has become extremely necessary to ratify the legal and commercial viability of any innovative thought. We are here to help you at every step of your patent and Non-Patent Literature search needs.
Our Patent and Non-patent Literature Search Services
Identification of the best prior art references requires a series of systematized vigilant moves to weed out the probabilities of bad ones.
---
Technology Domains We Serve
---
Chemicals and Pharmaceuticals
Agricultural Chemicals
Baby Care Products
Batteries / Battery separators
Catalysts
Cellulose Fibers
Chemical Reaction Search
Chemical Structures
Chemicals of Plant Origin
Commodity Chemicals
Cosmetics
Detergents
Drugs
Enzymes
Fabric Conditioners
Fabric Softener
Fertilizers
Fine Chemicals
Flavors
Floor Cleaners
Fragrances
Glass and Ceramics
Hair Care Products
Hard Surface Cleaners
Inks
Insecticides
Nanotechnology
Nutraceuticals
Oil-Field Chemicals
Oral Care Products
Organometallics
Paint Additives
Pesticides
Pharmaceutical Excipients
Pharmaceutical Formulations
Pigments
Purification of waste gases
Skin Care Products
Specialty Chemicals
Surface Cleaning Compositions
Surface Wipes
Surfactants
Toilet Cleaners
Water Treatment Chemicals
Polymers and Petrochemicals
Adhesives
Aromatics
Carbon fiber reinforced polymers
Dentistry materials
Elastomers
Epoxy Resins
Olefins
Paints and Coatings
Petrochemicals
Polyacrylics / Polyacrylates
Polyamides
Polycarbonates
Polyesters
Polymer Blends
Polymer Cast/Film Extrusion
Polymer Casting
Polymer Composites
Polymer Compounding
Polymer Compression Molding
Polymer Injection/Blow Molding
Polymer Thermoforming/Deep-drawing
Polymerization processes
Polyolefins / Polyethylene / Polypropylene
Polyurethanes
Polyvinyls
Thermoplastics Polymers
Thermosetting Polymers
Vulcanized Rubber
Personal Hygiene and Baby Care
Anti-Aging Creams
Baby Care
Baby Shampoo
Baby Wipes
Body Lotions
Cosmetics and Perfume
Deodorants
Diapers
Hair Care
Hair Conditioner
Hand Wash
Mouthwash
Sanitary Napkins
Shampoo
Skin Care
Sunscreen Creams
Toothpaste
Medical Devices / Biomedical
Bone Implants
Cardiovascular Devices
Catheters
Defibrillators
Dentistry
Dialysis Units
Disinfection systems
Grafts
Lithotripsy Devices
Nebulizers
Operating Table
Oxygen Ventilators
Pacemakers
Patient / hospital beds
Pediatric Incubators
Prosthetic heart valves
Pulmonary Devices
Stents
Suction/ Irrigation Systems
Surgical equipment
Surgical Mesh
Traction Devices
Urinary Slings
Ventricular assist devices
Baked Food items
Beverage
Beverage Processing
Canning and bottling of Beverages
Controlled use of microorganisms
Energy Drinks
Food Processing
Food Storage
Food supplements
Fortification
Heating
Packaging
Pasteurization
Preservation
Pulsed Electric Field Food Processing
Refreshing Beverages
Refrigeration
Sterilization
Electronics and Semiconductors
Artificial Intelligence
Audio/ Video Systems
Augmented/Virtual reality
Automotive electronics
Bipolar transistor
Computers
Consumer electronics
Display devices
DLTS
Fiber Optics
Field-effect transistor
Games / Gaming Devices
Graphical user interface (GUI)
Haptics / Touch screens
Integrated circuit
Internet of Things (IoT)
Laser diode
LED
MOSFET
Network interface
OLED
Outdoor / Indoor lighting
Photocell
Phototransistor
Robotics
Sensors
Signaling systems
Smart Wearables
Solar cell
Surveillance systems
Thyristor
Tunnel diode
VLSI
Cellphone
GPS / Location
Telephone
Internet
Messaging
Transceiver
Data Management
Data Streaming
Network Architecture
Wi-Fi
Bluetooth
Near Field Communication
RFID
Infrared
Frequency Generators
Antenna
Optical Fibers
Network Management
Network Security
Data Encryption
Circuit breakers and disconnects
DC Generators
Electricity meter
Energy Couplers
Fault Monitoring, Alarming & Clearing
Feeder Sub-Stations
Grid Interconnection
Insulation
Load Management systems
Power Distribution Network
Power Generation
Switches
Transformers
Electric Pumps
Electric lighting
Environment and Sustainability
Adaptation to climate change
Biofuels
Carbon Dioxide removal
Climate change mitigation
Efficient Electric power management
Electric Vehicles
Energy efficient HVAC
Energy efficient lighting
Fuel Cells
Fuel of non-fossil origin
Greenhouse gas emission mitigation
Hybrid Vehicles
NOx gas reduction
Solar Cells
Solar Panels
Wind Mills
Software and Business Methods
Artificial Intelligence
Banking Solutions
Computer Gaming
Content Management System (CMS)
Content-based Advertising
Customer Relationship Management (CRM)
Data Clustering
Data Indexing
Database Management
E-Commerce
E-mail Management
Enterprise Resource Planning (ERP)
Hospital Scheduling
Insurance Management
Inventory Management
Location-based Advertising
Machine Intelligence
Marketing Automation Platform (MAP)
Mobile Transactions
Network Interface
Patient Management
Product Information Management (PIM)
Security Systems
Supply Chain Management
Training Management System (TMS)
Aerospace Engineering
Automotive
Biomechanical / Biomedical Engineering
Controls and Dynamics
Engines
Fluid Mechanics
Gym Equipments
Thermodynamics
Manufacturing
Materials
Mechanical Design and Molding
Micro-Electromechanical Systems (MEMS)
Ocean Engineering Systems
Transportation Systems
Packaging machinery
Wind Mills
Electric / Hybrid Vehicles
Internal Combustion Engine Vehicles
Body Design
Braking Systems
Car Seat
Electrical Supply Systems
Electrical Switches
Engine Cooling Systems
Engine Oil System
Exhaust Systems
Fuel Supply Systems
Ignition Electronic Systems
In Vehicle Audio/Video Devices
Lighting and Signaling Systems
Safety Systems
Sensors
Suspension and Steering Systems
Transmission Systems
Consumer electronics
Kitchen appliances
Air purifier
Blender
Ceiling fan
Central vacuum cleaner
Clothes dryer
Dishwasher
Electric water boiler
Evaporative cooler
Exhaust hood
Flame supervision device
Futon dryer
Grinder
Hair dryer
Humidifier
HVAC
Insect Repellant Devices
Juicer
Microwave Oven
Mixer
Mousetrap
Paper shredder
Refrigerator
Sewing machine
Space heater
Steam mop
Stove
Television
Toaster
Vacuum cleaner
Washing machine
Water heater
Water purifier
Window fan
Sports, Exercise and Recreation
Amusement devices
Badminton Shuttlecocks
Balls – Hollow inflatable
Balls – Solid non-inflatable
Balls – Hollow non-inflatable
Bicycle
Board games
Climbing; Mountaineering equipment
Exercising apparatus
Games for physically challenged
Golf clubs
Helmets
Mats and Turfs
Physical activity measurement devices
Racing, Riding equipment
Rackets, Bats
Skates; Skis
Sporting protective garments
Sports Accessories
Sports and Running Shoes
Swimming
Throwing implements
Toys
Video games
Other Fields of Technology
Agricultural Equipments
Air Conditioning
Defense Equipments
HVAC Systems
Insulation Systems
Lenses / Optics / Camera
Oil & Gas – – Exploration, Drilling, Refining
Packaging
Printing
Refrigeration
Tooling
Metallurgy
Mining
Textiles and Paper
4000+ Patent and NPL searches
15+ Years individual expertise
300+ Years of combined experience
Industry experts, Masters, PhDs
Fastest turnaround
Experts in STN for structure searching
Accurate estimation
Data access free from language barriers
Multidisciplinary coordination
Customizable reports
World's leading databases
Project allotted to the best suiting analyst
Nine layer quality check
Assured quality: Highest standard
Informative, yet time saving reports
Background of the searcher in the relevant domain
Interdisciplinary discussions in need
Correct understanding of the scope of the project
Acquaintance with laws that govern IPR protection
Familiarity with reading techno-legal documents
Expertise in Patent and Non-patent databases
Exercising Logic, discretion and perseverance at the same time
Independent decision making, Time management
Ensuring all the possible strategies been made
Timely decision to declare the end of the search
Identify concepts, synonyms & synonymous terms
Select relevant patent classification codes
Logical combination of the key terms and classes
Targeting anticipations to knockout the novelty
Directions of thoughts toward obvious concepts
Correlating the findings with the requirement
Judicious decision to move away from a strategy
Identifying all the relevant documents
No overfill, only that are relevant
Report the references in their order of relevance